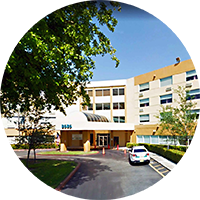 "I want to express my gratitude. The nurses, Jacquelyn, Eliecer, Elizabeth and Yesica are stars and they have given me joy. I am grateful to the therapy department, Wesley, Pierre, Samantha, Juan and Alberto. Adi, Ada and Oasis treated me very well, they are excellent. They and Damarys, who did her best, have a lot of professionalism. Manuella and Anita from the activity department are very charming and they gave me great joy. I am going home happy and very grateful. They have been true "Angels" sent by God."
– Noelis Rodriguez
---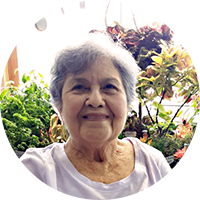 "I'm Doris Viloria. I was in West Gables and they took very good care of me. I had a great time in therapy and activities. I am very grateful for all their attention; it is a very nice place that I can recommend to any patient. The food is very good and they bring it on time.  The nurses give very good attention and are very compassionate. I am very grateful to everyone; may God bless you. Thank you!"
– Doris Viloria
---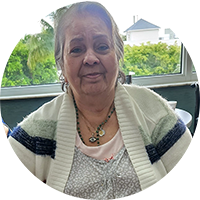 "Everyone here was excellent; I was treated very well. I am very happy. The doctors, the nurses and the CNAs were all outstanding. The ladies from the activities department were very kind to me. The therapists are all great. I never had any complaints towards anyone. I have had 3 months of recovery here, and I am leaving very happy and extremely grateful to everyone."
– Yolanda Buelvas
---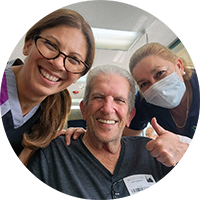 Another rehabilitation success for West Gables!
Mr. Jose' Garrote, 85 years old, was in rehabilitation with us for one month due to a right lower leg fracture. Mr. Garrote visited us again; he loves to participate in the activities with the life enrichment department and the other residents.
---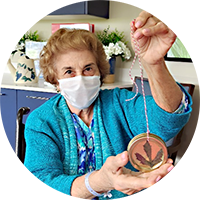 "I was in Baptist Hospital for five days and came here for therapy. I immediately started therapy with Alberto. They are all charming and affectionate. The nurses are very loving, especially Ana Falcon. In truth, they have all been very affectionate, I have no complaints. The doctors are sweet. I will miss Anita, Manuela, and Dunia from activities. They have been very caring with me. They really give us very good entertainment. The food, not to mention, is very delicious. If I could, I'd stay!"
– Caridad Castaneda
---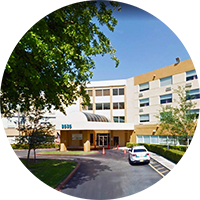 "My stay here has been magnificent with the staff as well as the assistants and nurses. The therapists have also been very professional and competent.
Thank you so much,"
– Gabriel Suarez
---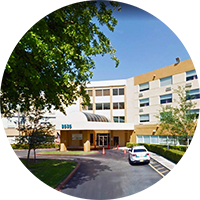 "My husband came from Doctors Hospital to West Gables Health Care Center. I am grateful for the doctors, Yudiel Alvarez, and the infection Doctor, Jose Perez-Tirse. My husband came with some complications and between the doctors and the nurses, my husband got better. He overcame the complications thanks to the treatments and care they gave him. All nurses worked excellently. Jacqueline and Elizabeth stand out for their love and dedication. The CNAs Oasis, Damaris, Barbara, Carmen, Marta, and Doris are all great, very dedicated, and hard working. Also, thanks to the physical therapists and Eddie from respiratory. Thanks to the administrative staff Rosalba, Chelsea, William, and Roberto, who are super friendly. Those from Activities, Manuella, Anita and Dunia have a sweet manner and work with great dedication. This center is very clean. The food is good too. I leave with a very good impression of this center and with deep gratitude to everyone.
Thank you so much!"
– Teresita Chacon
---
"This is to express my gratitude for all the help you have provided me these days. I want to recognize an outstanding employee of yours, Oasis who has abundantly helped me with the kind of care we patients long for. "Be a blessing" should be the motto of every health care worker. Oasis has incorporated it abundantly."
– Felipe Fernandez
---
"Sometimes we end up in a not so much a choice for fun and make the best of it. I am on my way home after a second injury from West Gables Rehabilitation and Nursing Home facility. These folks made the best of a bad situation for me. They were kind when I was not or able to after almost 2 months my attitude has changed, and I feel close to the staff. I want to thank everyone who gives it all plus a special thanks to the activity's personnel, who helped me celebrate my birthday. Victoria the secretary who keeps it all navigated. Rosalba in social services who kept me set up in the system and future. Pierre in physical therapy who is a champ. My nurse Ana is fantastic. Norma from the Business Office I couldn't do it without her. If you find yourself in need of assistance this is a place to seriously consider."
– James Mantell
---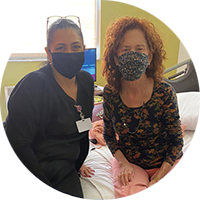 Next Level Rehabilitation at the NEW West Gables Health Care Center
"After my initial call to Barbara, Director of Admissions, we bonded immediately and her warm assurances made me sure I had found the right place to recuperate from surgery. To my statement, "I am all alone", Barbara said I wasn't. From the moment I arrived here, she was right. Plus, she had me feel at home even before I arrived. A well-run facility with dedicated staff is the perfect place to receive the dedicated, professional and caring care, with the assurance that your healing goals are being met, assisted by an incredible team of caregivers… and the food is delicious! Thank you all!"
– Sarah Whitney
---